It's finally here! Pantone's Color of the Year 2018 – Ultra Violet. We can't wait to incorporate Ultra Violet into our designs!
Inventive and imaginative, Ultra Violet lights the way to what is yet to come. Ultra Violet symbolizes experimentation and non-conformity, spurring individuals to imagine their unique mark on the world, and push boundaries through creative outlets. – pantone.com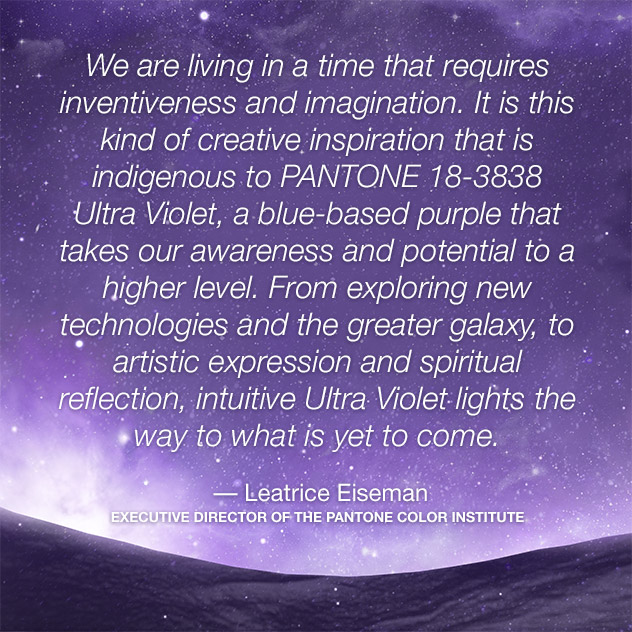 "The Pantone Color of the Year has come to mean so much more than 'what's trending' in the world of design; it's truly a reflection of what's needed in our world today." – Laurie Pressman, Vice President of the Pantone Color Institute.